1 Etna Lane
Etna, NY 13068
UNITS: EFFICIENCY, 1BR, 2BR, 3BR
PENDING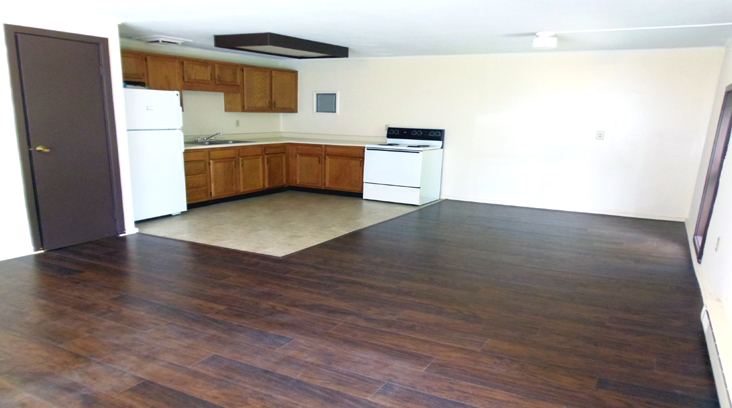 This apartment building has a lot of history. It is known by locals as the Etna Mills and is a treasure to the small town of Etna. Believe it or not it was once a lumber yard, but it was renovated into a beautiful apartment complex. Every apartment is unique, each with it's own special charm. There is an apartment style suitable for variety of living needs. From a family with children, to the newlywed couple, to the grad student attending Cornell. The location is conveniently located between Ithaca and Dryden. The TCAT bus stop directly at the building multiple times a day. If public transportation is not your forte then you'll be thrilled with the large amount off-street parking that is available. As an added convenience there is a coin-operated washer and dryer for tenants use.
PENDING LEASE SIGNING:
*2 bedroom (townhouse style): Living room and kitchen on the 1st floor-bedrooms and bath on the second floor. $825/month plus all utilities. Utilities are electric and average $95/month.
---
Overview
Off-street parking

TCAT bus stop

Laundry on premise
---
Frequently Asked Questions