Real Estate with a Personal Touch
Dryden Apartment Company was established in the 1970's. The first properties we purchased, both located in Dryden NY, were the Brookside Apartments and the Opera House Apartments. These two properties were the foundation of our company and homes to many Tompkins County residents over the years. We've taken great pride and care in helping so many members of our community find wonderful apartments they are excited to call home.
In addition to providing rentals to the community for over 40 years we have also evolved into one of the areas leading rental property management providers. Property owners trust us to effectively manage their investments all over Tompkins County. If you've rented an apartment in Dryden, Newfield, Cortland, Ithaca, or any of the others cities and towns in Tompkins County it was likely one of our properties or one we manage.
The newest addition to the Dryden Apartment Company family is Dryden Realty. We are now available to take close to a decade of real estate sales and service to help you sell or buy your next Tompkins County home. Our clients are our neighbors so we make sure to be available and attentive to guide you through the complex and exciting process of selling or buying a home.
Dryden Apartment Company and Dryden Realty are dedicated to supporting Tompkins County and understand the importance of being skilled and knowledgeable when it comes to all of your rental and real estate needs. We are committed to staying abreast of changing and new rental and real estate regulations. When you have questions you can be confident that we will have the correct and best answer to give you.
We're proud to be part of this community and participate in many local events and belong to numerous community organizations, including but not limited to: Ithaca Landlord's Association, Dryden Historical Society, the annual Dryden Dairy Days Parade, and Ithaca board of Realtors.
James Lane
Broker
James is a lifelong resident of Tompkins County and has over 20 years of experience in the real estate industry. James listens to his clients and effectively guides them through the complex property buying, selling, and management process.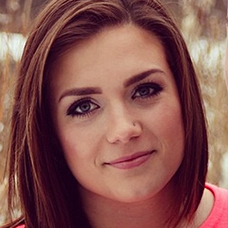 Kayla Lane
Licenced Real Estate Agent
Kayla started working with Dryden Apartment Company while attending college and instantly fell in love with the real estate industry. Kayla is passionate about working closely with members of the community to help them find their dream home or investment property.